Over the years the Strathaven Miniature Railway has been very fortunate in developing great partnerships with some excellent suppliers and some of them are featured below: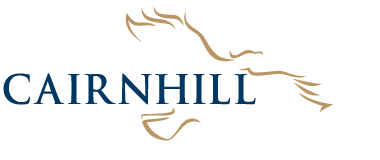 https://www.cairnhillstructures.co.uk/
New sections of track waiting at our workshop to go to the park to be erected
Cairnhill Structures are a Coatbridge company whose history starts in 1971 when they started out as a steel stockholder.  Over the years they have steadily developed their business via strategic decisions and acquisitions and it has grown into a mature, trusted, customer focused manufacturing leader offering turnkey steel solutions to industrial customers worldwide who value their competence, capability and vast range of highly specialised, top quality products and solutions.
Over the last few years this splendid company has also developed a new niche market – that of providing "little old us" with the steel required for the rails of our forthcoming raised track extension plus other related components for its construction.  Other services have include bending the steel for the rails to the required radii (a very tricky operation).  They have been unstinting in their support and for this we are extremely grateful.
One of our new containers being lowered into place
RF Brown offer a wide range of storage solutions for home and businesses.  They are based in Hamilton and provide container hire and container sales throughout Scotland, including Edinburgh, Glasgow, Aberdeen, Fife, Dundee, Dumfries and Inverness. Whether you are moving home and need a shipping container, or need a storage container for excess inventory, they have a solution that meets your needs.
In December 2019 this reliable and flexible company removed our old containers and replaced them with new ones.  Our rolling stock and equipment now have dry, waterproof homes keeping them safe from whatever our amazing weather can throw at us.  RF Brown were a pleasure to deal with and the quality of their products and workforce are exemplary.  Thank you all.
  https://www.wedge-galv.co.uk/plant-locator/scottish-galvanizers-ltd/
Awaiting image of our recently galvanised raised track support columns
Scottish Galvanisers Ltd. are the Scottish arm of Wedge Group Galvanizing, a company with almost 150 years of history which is the UK's largest hot dip galvanizing organisation. They have 14 plants strategically placed around the UK, enabling a truly national service for all galvanizing requirements.
Processing anything from a 1.5mm thick plain washer to a 29 metre beam coupled to continuing investment in new technology and plant, and their commitment to customer care, ensures first-class quality and all-round service.
Not only have Scottish Galvanisers galvanised a huge variety of components for all around the world, the Falkirk Wheel being just one example of their "art", they have also recently galvanised the support columns for our new raised track extension to a very high quality and level of finish.  Top marks folks.
  https://www.mhbconsultants.com/
Isometric view of the bases to be build for the raised track extension
MHB Consultants Ltd. are an engineering design consultancy specialising in bridge design, civil, geotechnical and foundation engineering, with a focus on railway work.
With their head office in the centre of Glasgow, and regional offices in Edinburgh and York, the consultancy provides technical services to clients including construction firms, transport agencies, local authorities, engineering consultants and private clients in Glasgow, Scotland and throughout the UK.
We can now count ourselves fortunate to be one of their clients as they have designed the support structure for the new raised track extension (see isometric view above) to withstand all the forces that the new railway line will have exerted on it by the weather and the "mighty midget machines" speeding around with their passengers.
The work performed for us by MHB was a true example of no job being to small for such a professional organisatiion.   We are most grateful for your assistance.